Bookkeeping and Accounting Support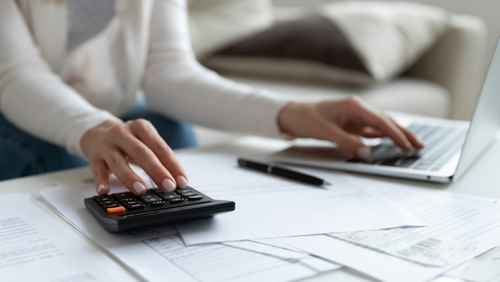 Is your dental practice mired in bookkeeping, insurance claims, tax prep, and accounting details? Are you distracted by the day-to-day financial minutiae of running your office instead of being wholly focused on your patients? Spend time growing your practice instead of shouldering the time-consuming jobs of payroll and beyond. Get bookkeeping and accounting support provided by Independence DSO.
Simplify and Streamline Payroll
One of the most important things you can do for your employees is pay them on time, every time. When you're running the back office as well as managing patients, your bandwidth for doing the books is much smaller. Payroll can easily go awry for any reason, but you know this task is even more exhausting when you have a dental emergency to tend to first or the system unexpectedly updates and leaves you with a crash course on accounting software.
A dedicated bookkeeping and accounting expert is a dependable resource that takes a major worry off of your plate and offers the following advantages:
Ensures timely and accurate payment.
Prevents payroll snafus.
Has a strong grasp of all accounting software.
Understands the financial nuances of your practice.
Delivers a single solution to streamline payroll.

Never Miss a Deadline and Protect Your Practice
Accounts payable and accounts receivable require serious finesse in any dental practice where money comes and goes in often unpredictable waves.
Procedures are paid partially by the patient and, much later, by insurance or other financing.
Some due dates for bills are consistent from month to month.
Some accounts demand immediate payment.
Other accounts allow for payment plans.
There are last-minute expenses, large and small.

Do you have the mental space for all these details? From the rent for your office space to the monthly payment for a new piece of dental equipment, expenses are ongoing and meeting deadlines is critical. A dedicated bookkeeping expert will ensure that your books stay on track, that you never miss a deadline, that people who owe you money stay on track, and that the business you have built is protected. Independence DSO delivers tailored services to meet your specific needs.
A Single Solution for All Your Financial Needs
Managing any business requires serious attention to detail but the meticulous nature of dental professionals needs to be aimed at patients and their needs above all. From payroll to accounts payable, tax prep to insurance benefit claims, having dedicated bookkeeping and accounting support gives you the ability to focus on what you do best – taking care of peoples' oral health.
Turning your bookkeeping and accounting needs over to an expert allows you to:
Maintain your practice values
Focus on practice growth
Relax knowing you have business support
Trust in a knowledgeable team

Independence DSO offers help in the form of a single solution for all your financial needs.
Avoid the Busy-ness of Being in Business with Bookkeeping Support
Extra support in your back office makes it easier to focus on what's happening up front and chairside. Enjoy the extra time to guide and support your team and trust that the numbers are shaking out properly without requiring hours of your time when you have bookkeeping and accounting support from Independence DSO.
Our goal is to help you put all your effort into the business you have created by removing the administrative burdens. Contact us today to enjoy less time dealing with administrative tasks and more time focused on your practice.