DSO Candidate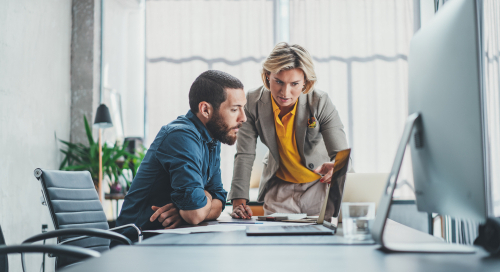 When you have owned and operated a dental practice for years, maybe even decades, you may reach a point where you're ready to pass off some of the day-to-day responsibility, or wish you at least had savvy support to make your business excel. Ultimately, you crave a change. Enter a dental service organization like Independence Dental DSO, the company that can tell you whether your practice is a good DSO candidate and usher you to greatness with ongoing assistance and training.
Common Things DSO Candidates Want Help With
All dentists run their dental practices differently, and some find certain tasks easier and more palatable than others. You, however, may want to give someone else certain jobs so you can focus on the things you most enjoy, like the chairside work instead of the back-office details.
Some of the most common matters that DSO candidates want help with include:
Marketing: Word of mouth, yellow pages, and local ads are no longer enough. This is the internet generation and you need to be clever with social media, bump up the SEO on your website, increase review generation, send targeted email campaigns, and more. Do you have time for that? Probably not. But a DSO does.
Pricing contracts: If you've been working with the same dental lab and equipment suppliers for a long time, you undoubtedly have a good relationship with them. But is this the best relationship for your practice, the best products or prices? DSOs offer preferred pricing contracts for suppliers, products, and dental lab rates.
Case presentation: Even though you've been selling your dental services for a long time, your sales technique can always improve so you hit the right selling points that will get patients to sign on for the work they need right away. Align with a DSO and you can enjoy case presentation coaching and consultative sales approach training for your entire team.
Maintain Your Independence Working with a DSO
Traditional dental practices are not commonplace anymore. The DSO model has grown in popularity because it allows a typical practice to deliver more affordable care to a larger patient population while getting the business support they need to make running their practice far more enjoyable. Here's how it works:
When you align with a DSO, you have a partner, someone to support you in all your efforts for your practice.
You're not married to your DSO. You don't have to implement all the resources they offer, only the ones you want.
There is an incredible amount of independence for you to make the choices that serve your dental practice best.
You have a corporate team that can manage your back-office details and business decisions, from bookkeeping to human resources.
In short, aligning with a DSO takes a lot of the pressure off and allows you to find more joy and satisfaction in your day-to-day work.
Signs You're a Good DSO Candidate
When dental practices partner with a DSO, they are usually able to minimize their costs – this allows you as the dentist to pass on savings to both your patients and employees. DSOs are eager to establish long-term relationships with dental practices that fit the following parameters:
General dentistry and/or pediatric dentistry focus
Large to mid-size practice with over $1.5 million in total collections
Mature clinic that has and established, profitable practice
Private payer focus ideally limited to 20% Medicaid patient contribution
Find Out If You're the Right DSO Candidate to Work with Independence Dental
If you are interested in finding a collaborative and active partner to aid you in elevating your dental practice, it's time to learn more about Independence Dental and whether you're a DSO candidate. We do not charge management fees and all services are optional so you can engage with the elements that work best for you.
Keep the status quo at your practice, just elevate it with the financial perks, great relationships, and confidence provided by Independence Dental. Contact us today to learn more.