Understanding DSO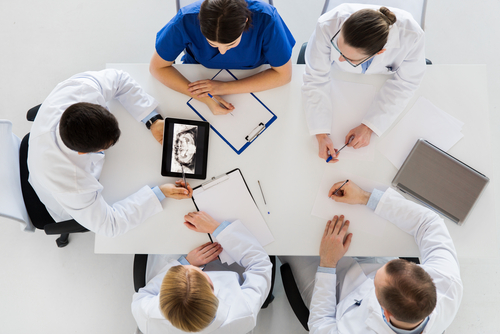 Dental Service Organizations, also known as Dental Support Organizations, are abbreviated as DSOs. These independent dental partnership organizations contract with dental practices across the United States to provide business management support. The goal is for you to maximize your dental practice value while maintaining full autonomy. When you align with Independence Dental, you get a partner who supports you but also lets you manage your office and dental care the way you always have – on your own terms.
What Is a DSO Model?
The DSO model is growing in popularity among dental practices with traditional practices becoming less commonplace. This shift in how a typical dental practice operates allows dentists to provide more affordable care to a larger patient population and get the kind of business support that makes it more enjoyable to run their practice. They're no longer flying solo. They have a corporate team behind them managing back office details and business decisions, making the day-to-day work more satisfying.
Dental practices that partner with a DSO are typically able to minimize their costs, a move that allows dentists to pass savings on to employees and patients. DSOs are ready to establish long-term relationships, especially with established, mature practices of a certain size and annual collections.
With the right DSO on your side, you can get help with:
Marketing: Support for social media, SEO, review generation, targeted custom campaigns, and more.
Digital workflow: Leverage digital technologies for effective treatment procedures.
Remote consults: Consult with patients remotely for the ultimate in convenience for you both.
Pricing contracts: Preferred pricing contracts for suppliers, products, and lab rates.
Case presentation coaching: Consultative sales approach training for the entire team.
Dental plans support: Assistance with third party plan negotiations, credentialing, and coding.
How Independence Dental Differs from Other DSOs
Not all DSOs work the same. Independence Dental is determined to help its partners maintain the autonomy and guidelines for their dental practice that they've always had. Plus, we like to provide our partners with truly excellent benefits that make us stand out from other DSOs.
No management fees: Independence Dental has no plans to manage you. You only pay for the help and support you want and need, and even that is not micromanaged.
Feel confident: You are partnering with us, but we are also investing in you because you are already a successful dental practice.
Keep the status quo: Operate as you always have, without changing your branding. This is a seamless partnership, not one with bumps and interference.
Optional services: All the services we offer are optional and can only be engaged in with the approval of the dental practice owner. You choose the services you need, no additional obligations.
Get financial perks: With the help of Independence Dental, you can purchase dental supplies and small equipment at a lower cost for increased profits and earnings for you and your entire team.
Great relationships: We have preferred partnership agreements with proven industry leaders. Align with carefully vetted dental labs and suppliers for your dental practice and get access to preferred lab rates.
Ready to Discuss Partnering with Independence Dental?
Independent dentists who partner with Independence Dental remain part owner in their business. Our hope is to become your collaborative and active partner so we can offer you the support to grow your business. We share your values – we only work with the dental practices that gel with our culture too – and we want you to succeed.
If you're feeling stuck or mired down in your dental practice, if you can feel in your gut that it's time to make a change, contact Independence Dental to discuss how we can work together. We'll meet together one-on-one and share details that will help us see if we are on the same page and meant to go into the future together. Contact us today to learn more.