Lab Rates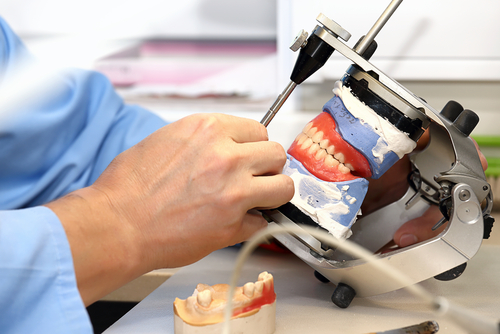 Choosing the right dental lab is a critical decision for every dental practitioner. Partnering with the right lab has far-reaching financial consequences for both your practice and your patients. Working in tandem with Independence DSO makes it possible to have access to preferred lab rates with the right dental laboratories.
What Dentists Need from Their Dental Lab
Fixed crown and bridge work are a large percentage of the average dental practice's revenue. Then there are smile upgrades like dental implants and porcelain veneers. All these dental restorations call for the expertise and skill of a dental lab. And what every dentist wants in their dental lab of choice is:
Quality
Consistency
Good communication
A solid reputation
Predictable results
Reasonable turnaround time
Excellent rates

Lab Perks of Partnering with Independence DSO
The journey to establishing a fruitful and effective relationship with a dental lab begins with realistic expectations but also high standards for excellence. The partner practices of Independence DSO appreciate the benefits of preferred and reduced lab rates while our existing connections with a wide selection of dental labs also ensure that you get:
ADA-approved materials
Genuine manufacturer parts
In-house work that is not offshored
Digital operations
Experienced labs
Vetted, visited, and cleared labs
Preferred lab rates

Established Relationships with Dental Labs
Your dental practice is not limited to working with only a handful of certain labs. It is our job to help you align with the right lab for your specific needs. Our solid, established relationships with dental laboratories allow our Independence DSO partner practices to enjoy compatible partnerships with labs that offer:
Reduced rates: There is a difference between reduced rates and low fees. You don't want to pay pennies on the dollar for a restoration because that will not benefit your patient
Faster turnaround times: Labs that offshore their own work indicate that the final product might be of lower quality and take much longer to be ready. Your patients don't have weeks and weeks to wait for their restoration and neither do you. Efficient dental labs are worth their weight in gold. It is possible to work with a lab that guarantees fast turnaround times.
Quality control: There should never be a question that the work you receive from your dental lab is of high, long-lasting quality. You can enjoy reasonable, reduced rates and still get high production values. You can trust that the labs we use employ ongoing training, modern techniques, and elevated materials without sacrificing successful production or gouging you on price.
Accessible customer service: Excellent communication with the dental lab is a must for every dental practice. You want to know if you're talking to a technician, salesperson, lab owner, customer service rep, or otherwise. It's your right to know how the system works, the names of the people you're working with, and who will be handling your account. Direct communication and consistency are critical to the success of your practice and the right dental lab knows this and delivers.

Align with Independence DSO for Premier Dental Lab Rates
Every relationship begins with honesty, including your connection with Independence DSO and your link with your preferred dental lab. Your vision and practice goals already align with Independence DSO, and we have done the hard work of vetting the dental labs that suit your needs. Compatibility is everything, and together we identify what motivates your practice, so you choose the right dental lab for your business vision and treatment philosophy.
Contact Independence DSO to discuss your practice's current needs, where you see your practice moving in the next few years, and your hopes for preferred rates with your dental laboratory.