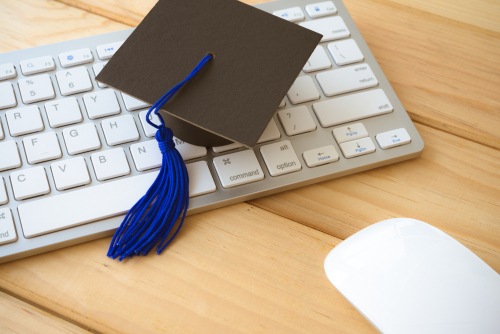 The new year is not the only time to initiate fresh plans for your dental practice. You can take advantage of holidays and special times of the year to make changes that benefit you, your employees, and your patients. Right now, it's graduation season, the ideal opportunity to show off tech skills and innovative offerings like a new digital workflow.
Technological Innovations for Dental Practices
Leveraging digital technologies at your dental office makes it possible to deliver more effective treatment procedures, minimize the time it takes to complete treatment, and reduce costs. Thanks to a revolutionary digital workflow system, efficiency and modernity have their place in your dental office.
InstaRisa 3D facial scanner: Have patients complained about gloopy, sticky, messy, impressions that sometimes make them gag? This unpleasantness is a thing of the past for dental offices that use InstaRisa, a smart facial scanner. This clear digital imaging technology allows dentists to see details for planning smile makeover perfection and promise predictable, cost-effective results.
Revenue cycle management: Revenue cycle management (RCM) is crucial for all dental practices, tracking dental services and collecting revenue. Your dental office revolves around quality patient care and solid RCM, which means finding the right software and platforms to keep your business moving and collecting.
Embedded digital workflow: Technology has its place in every industry, especially dentistry. A digital workflow embedded into your practice means better, faster, and less-expensive high-tech treatments, as well as a reduced number of appointments, lack of a need for lab techs, and the delivery of complex dental procedures.

Digital Workflow Benefits
Every dental practice would be wise to look for ways to modernize their day-to-day operations and big-picture decisions. Some of the biggest workflow benefits enjoyed through a partnership with the right DSO include the following digital boosts:
Training in efficient, simple workflows
Capabilities for carrying out more procedures
The secret to cost-effective treatment options
Methods for increased precision
New patients drawn to a modern dental practice with digital offerings
Existing patients excited about innovations in your already excellent care

Boost Conversions at your Dental Office
A digital workflow partnership, above all, comes not just with new technology but the training to understand everything and make it work seamlessly within your dental practice. Digital advancements, including InstaRisa and 3D scanners, are accompanied by integrated, careful training that shows users how to use each technology while also getting patients in the door, improving conversions by closing cases, and producing effortless restorations.
Through the right digital workflow connection, your practice can enjoy innovative technologies and techniques, eliminate expensive photogrammetry, make the most of 3D facial scanning, and deliver precision dentistry to every patient, whether cosmetic dentistry or restorative dentistry.
Find Out How the Right Digital Workflow Can Work for You
Independence Dental DSO has a preferred agreement in place for InstaRisa and your dental practice can enjoy a smaller capital investment for a technology that delivers streamlining, simplicity, and standout results. Find out how you can make a low investment with high returns through a partnership with Independence Dental. Contact us today to schedule a consultation.