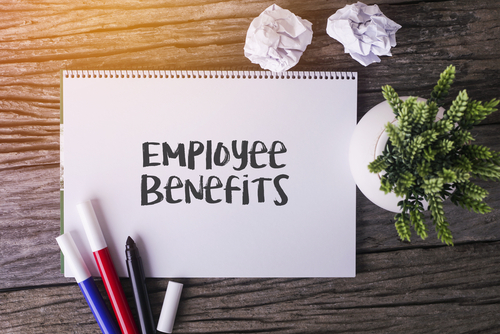 Good benefits are an essential part of any compensation package. To give the employees at your dental office the best support you can, it helps to have your own support system. When you work with a dental service organization, your long-term and day-to-day responsibilities are simplified, especially where employee benefits are concerned.
Get Creative with Health Insurance Benefits
Health insurance is an essential employee benefit, and you want to offer high-quality options for your small business to show employees that you have their well-being in mind and the wellness of their eligible family members. For anyone on your staff who chooses to accept your dental practice's health insurance benefits, your DSO will help you deliver on the options that employees want most, like health savings accounts, flexible spending accounts, and wellness benefits like gym memberships.
Yes, Your Employees Need Dental Insurance
On-the-job training is one thing. On-the-job benefits is quite another, and not something dental offices typically provide. As a dentist, you know how important it is for your dental employees to have dental insurance benefits and prioritize their oral health.
Through your DSO, you can opt to offer dental insurance benefits as part of the health benefit plan or provide separate dental coverage. Sometimes it's nice to have both options available so your team can get maximum benefits and regular care for their teeth and gums.
See the Right Vision Benefits
Not every employee will be interested in vision insurance benefits, but there are many who need and want this kind of coverage for themselves and their families. No matter what category your dental team falls into, every adult should get an eye exam at least every five years, while those who already have eyecare needs should see their optometrist annually. Comprehensive vision plans are available so routine treatment is affordable and includes eye exams, glasses, and contact lenses.
Support Their Future with Retirement Benefits
Retirement benefits matter for every employee no matter how long they've been with your practice or what age they are. Everyone wants to trust that they have the funds they need for retirement or even before, that their family is taken care of no matter the circumstances. Some of the most successful retirement plans for small businesses include 401(k) retirement plans, Savings Incentive Math Plan for Employees (SIMPLE IRA), and solo 401(k) plans. Your DSO can guide you in whether it's best to offer employee-funded or matched plans.
Choosing Employee Benefits for Your Dental Practice
While every dental office should be concerned about their reputation management, how you treat your employees is part of your rep too. Providing excellent, thorough benefits for everyone in your office keeps your people satisfied, feeling cared for, and far less likely to leave. Learn more about how to excel in this area with help from Independence Dental DSO. Contact us today.