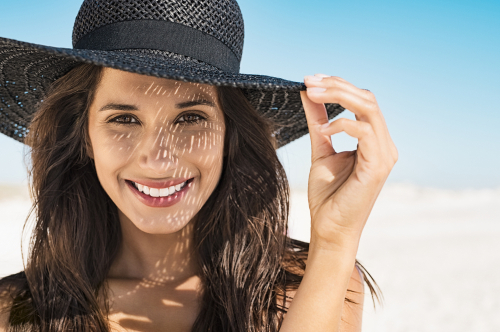 Many people prefer all rest and relaxation in summer. They don't want to get their teeth cleaned or deal with a dental problem. But warm weather doesn't discriminate – if someone needs a root canal or tooth-colored filling, it has to happen if they want to avoid pain and bigger problems. If someone wants a better-looking smile, they must seek out the best cosmetic dentist. It's up to your dental practice to deliver clear messages to existing and potential patients so they choose you.
1. Marketing: Become the Dental Influencer
Make use of your favorite social media outlets, especially those that are popular among your demographics. Whether it's Instagram photos of smile makeovers, YouTube instructional videos, quirky Facebook posts, or Tik Tok dances of your staff wielding oversized toothbrushes, promote yourself as the exact kind of office you are. Your behavior and delivery let patients see what they're getting into and appeals to those who respond to your nature.
Make sure your marketing plan includes cross-posting if you maintain several social media accounts, and consider having a dedicated social media landing page on your dental practice website so visitors can see all your coolness and knowledge collected in one convenient spot. When you have a captive audience, use that opportunity to promote patient membership plans, family deals, holiday specials, discounted teeth whitening, and more.
2. Case Presentation Coaching: Say All the Right Things
You must wine and dine your patients when you're presenting them with a potential treatment plan. They don't want to spend money on restorative dentistry – but they need to so they can avoid more painful problems and more costly treatments later. Saying this that plainly though, of course, doesn't always get the job done.
Listening to what your patient needs, really hearing them, and responding with language they'll appreciate and accept helps you increase patient conversions. Case presentation coaching from your DSO is one of the best ways to train your team so everyone in your orbit can help make these ongoing talks positive and successful, especially when patients would rather be spending their time and money on summer fun.
3. Closing Cases: The Art of Winning
Sometimes you win by telling your patients exactly what they want to hear – they don't need this dental work right this second, they don't need to spend so much money. However, it's your job first to listen and find out what really motivates the person in front of you – ego, fear, money, impatience, frustration, something else? Identify what makes them move – out the door or into the dentist's chair – and offer reassurance and honesty.
Knowledge, truth, and evidence of great results can fulfill your patient's expectations and break apart whatever is making them pause in saying yes to treatment. Closing cases is all about the patient – your method might make sense to you, but they will only accept what you're offering if it makes sense to them, whether it's summertime or any other season.
Increase patient conversions with support from Independence Dental DSO. Contact us to learn about partnership options.