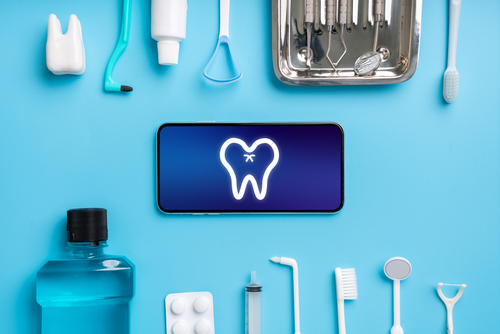 You're not a physician, a psychiatrist, or a therapist – you're a dentist, and the work you do is hands-on. Face-to-face. Hands-to-mouth. What good could video-based remote consults do for your practice? Plenty. This advanced bit of healthcare is a way to increase conversions, satisfy patients, and grow your practice.
1. You Can See More Patients
Any opportunity to improve someone's oral health or minimize their likelihood of a dental emergency is a win for dentists, right? You can do just that with remote consults – and so much more. Existing patients will love having this convenient way to reach out and connect with you, and they'll appreciate being able to do it on their own time. By offering after-hours, lunchtime, or weekend appointments, you see more patients – it's that simple.
2. You'll Convert More Patients
Whether you're meeting with a newbie who's considering your practice for their smile makeover or whether you're meeting with a longtime patient who's in need of advice about a dental problem, the virtual consult improves conversions. No one feels any pressure in the moment – this meeting is about information and guidance. When patients have room to make their own decisions, with your input sitting right there waiting for them, conversions increase.
3. You Put Patients with Dental Anxiety at Ease
Some patients dread the dentist. Whatever the reason, their anxiety is sky-high and they may not even set foot in your office because of it. What if you could talk them through their appointment before they arrive? What if you could put them at ease and let them meet you or even members of your team before they show up? Information is gold for people who are anxious. Offering a remote consult gives them a chance to get used to the idea of being in the dentist's chair without any surprises.
4. Your Patients Will Love It
Sometimes, your patient will have a dental emergency – or think they have an emergency. They can set up a virtual consult for your expertise and await instructions about whether they need to be seen in person. Sometimes, a patient will decide that now is the time to finally get cosmetic dentistry, and they want your input before they show up in person and start planning. Your patients appreciate technological advancements chairside and through your general office abilities.
5. It's Convenient for You
Not only will your patients appreciate the convenience of a remote consult, you will too. If you're traveling for continuing education or a dental seminar, if it's a holiday but your patient needs help right away, if you're taking a few days off but need to check in on a patient healing from dental implants or other procedures, having the remote consult available allows you to take care of others while still getting done what you need to get done personally.
Add Remote Consults to Your Dental Practice
Before you know it, you'll have plenty of newbies coming your way and filling up your dental office. But first, you need to adopt the remote consults into your practice. Consult with Independence Dental DSO to learn more about this benefit and why it's right for right now. We'll help you set up your website with the remote consult software, manage insurance and payment methods, and promote this service to your followers and the community at large.