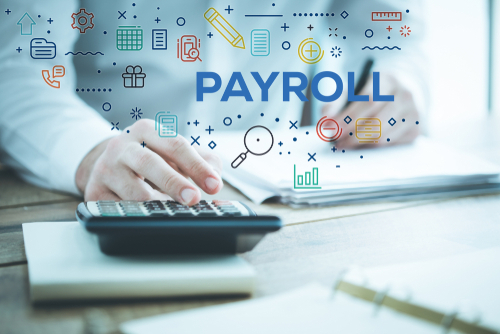 Dental offices often experience high turnover among dental assistants, hygienists, and front desk employees. One of the best ways to keep your team satisfied and staying put is by paying them on time, every time. Making this happen, however, is not always easy. You're busy, so is your back-office team, and complications arise. Payroll support from your DSO ensures there is never a gap in payroll.
Here are just some of the reasons your dental practice might need payroll support:
1. To Deliver Timely and Accurate Payments
Do you find yourself coming down to the wire every other week to make sure that paychecks are direct-deposited into employees' accounts come Friday morning? You might save all your paperwork for the same day, but doing this can turn into disaster when your team's paychecks are the last thing you cross off your list – especially if you don't get to that item in a timely manner at all.
2. To Prevent Payroll Problems
There can never be a gap in payroll or any doubt by your employees that they will receive their hard-earned wages. If you earn their trust by paying them on time and in the correct amount, they will be happier, more likely to return the favor, and dedicated to your practice. If you want to minimize turnover, pay employees on time with bookkeeping support.
3. Because You're Too Busy
Are you focused on seeing new patients, treating patients, and determining which new equipment and dental methods are right for your office? Of course you are. You're the dentist and you're busy with plenty of obligations. Adding payroll tasks to that list can be too much for you to mentally manage and physically deal with and payments to employees can fall through the cracks. You can't afford to fail when it comes to payroll.
4. To Maximize Employee Trust
When employees trust that they will get their money every payday in the manner in which they prefer, this consistent action establishes incredible trust between you and your team. Employees who are rewarded with regular paychecks will be less likely to leave the practice, volunteer to stay late if needed, fill in for coworkers, and support you in all professional matters. They will be dedicated to you and your practice when you make it clear that you have their back too.
5. To Troubleshoot Accounting Problems
Are some employees paid hourly? Are others salaried? Do some get benefits and others do not? Do some have direct deposit while others prefer a check in hand? When you have an office with a mixed bag of employees who come and go based on their hours, experience, and obligations, that can make accounting and payroll even more complex. Having a dedicated expert to manage all the payouts ensures that everyone is accounted for in all the right ways every payday.
Get the Payroll Support Your Dental Practice Needs
Through Independence Dental DSO, you can get the payroll support you need to keep the money matters rolling so your employees are satisfied and working hard. Take any administrative burdens off your hands with the help of an expert in your DSO network so everything from payroll to tax withholdings to benefits are managed properly. Contact us today to learn about the benefits we offer.