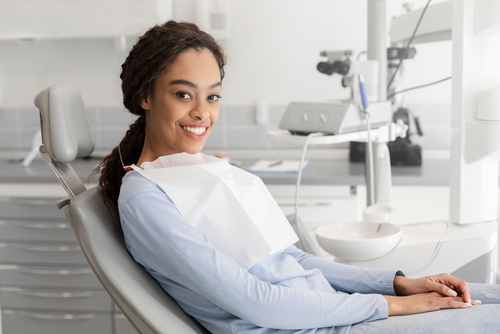 There are plenty of important tasks that need to happen every day at a dental office, but the number one goal of every dental practice is to maximize dental patient volume. A practice's success or failure depends on the number of patients that visit on a regular basis. So how do you add new patients consistently? How do you become the popular dental practice?
1. Reach People Where They Are
A certain demographic can always be found on social media. If you want them to see you, it's crucial to go where they are – that means YouTube, Instagram, Facebook, Twitter, TikTok, and so on. Social media management is a critical part of any dental office's marketing strategy. With the right photos and quick messaging in the right places, you can get people in the door.
2. Capitalize on Patient Referrals
Send your patients on their way with packets of information about your practice that might include details on the services you offer, a coupon for a complimentary or discounted cleaning or teeth whitening, and business cards they can give to family and friends – with plenty of ways to get in touch. Make sure there's incentive in there for your existing patients too so they return.
3. Promote Good Reviews
Everyone loves a good review. Dedicate a section of your website to revolving five-star reviews. What your patients say tell you what you need to know about your practice – what's good and what can be improved. Use their feedback to inform your choices for your dental office, and to promote yourself on social media and in print so people see just how much you're loved and worth seeing.
4. Stand Out from the Crowd
If your menu of services includes the basics of modern dentistry, you're in good shape – people always need teeth cleanings, fillings, and the like. If you offer cosmetic dentistry, you're even more in demand because you can change how smiles look, like magic. But even these services are more common. So promote what makes you special. For example, dental sleep medicine is the diagnosis and treatment of obstructive sleep apnea. Not all dentists offer this service – highlight your uniqueness and they will come.
5. Offer Online Appointment Scheduling
Ever get frustrated trying to make an appointment with a member of your personal healthcare team? It's frustrating to sit on the phone with a front desk person as you both flip through calendars trying to find a date that works. Make it easy for new patients to book an appointment with online appointment booking systems. They can see exactly what's available and what works for them in a flash. Existing patients will appreciate this feature too and you don't want to neglect them – the bulk of a dental practice's revenue comes from existing patients.
Maximize Dental Patient Volume Is Easy
There is no big secret to increasing dental patient volume – and there are plenty of excellent ways to make it happen. Pay attention to what's great about you and what's great about them and put the two together. Get support from the experts at Independence Dental DSO to learn more about how to make yourself stand out in a crowded field.