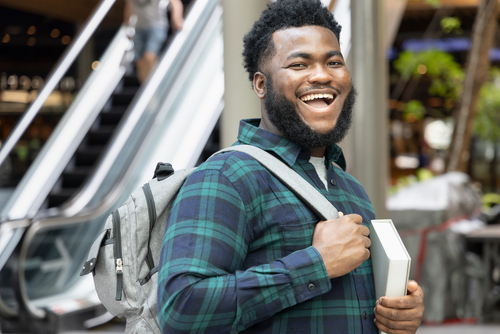 The most effective dental marketing efforts during back-to-school season target different groups as well as promote a variety of dental procedures. People want to look their best when the new school year rolls around, whether they're an instructor, administrator, student, or parent. Pinpoint what they're looking for – a better-looking, healthy smile – and advertise how you can deliver with targeted marketing.
Appeal to Adults
Back to school is always about the kids. Their shoes, clothes, supplies, and nerves. Parents, though, deserve a little TLC too for getting their students off to a good start, whether they're putting them on the school bus or waving goodbye to them at their dorm.
Dental marketing can target parents who now have more free time to focus on themselves. From dental cleanings to cosmetic dentistry, this is the time to appeal to parents who want to look good for their peers on campus or invest in a little self-care on their own time.
Teachers and administrators want to improve their appearance too – they want to present themselves as competent and confident, and your dental offerings can deliver so their confidence gets a boost whether they're teaching online or offline. With the right marketing, you've already done half the work when it comes to closing cases.
Offer Timely Specials
Back-to-school season is a great time to target the potential patients who want to straighten their smiles (Invisalign), brighten their teeth (teeth whitening or porcelain veneers), or just get their smile looking its best in the simplest way (teeth cleanings and dental exams).
Tap into the mindset of people who are prepping for school – or getting their kids to look their very best – and remind them that you've got their back with affordable dental specials that will let them put their best face forward without destroying the family budget. Spread the word about your friendly patient financing options and your school-year specials will draw new and existing patients in the door.
Expand Your Reach
Do you only advertise in the local paper? Do you only promote specials on your website? Your reach could be far and wide if you expand your efforts – and it doesn't take a lot of legwork. Social media is one of the most effective ways to spread a message about the procedures you offer and specials that are available.
Post a video on YouTube explaining how veneers work. Show before and after photos of smile makeovers on Instagram. Make a TikTok video of your team busily creating new smiles around your office. The dental marketing options are as broad and expansive as you can imagine and there is always a social media platform to support your dental office's unique vibe.
Dental Marketing Support from Your DSO
Get the dental marketing support you need from Independence Dental DSO. Draw new people in, get existing patients to say yes to treatment, and support all the different demographics and their unique needs as they experience another new school year. Contact us to learn about partnership options.