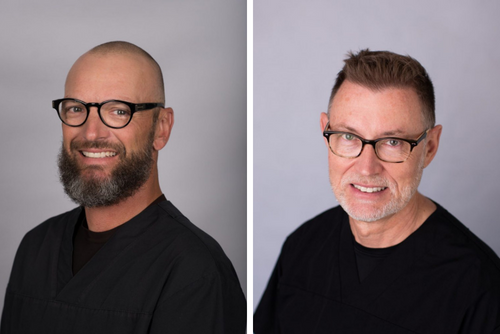 Independence Dental Services, an integrated dental services organization (DSO) is pleased to announce that they have partnered with three-location practice, Buffalo Prairie Dental. With two offices located in Quincy, IL and one in Keokuk, IA, Buffalo Prairie Dental prides itself on making dental visits convenient and comfortable for the entire family.
"Independence Dental Services Organization is thrilled to welcome Buffalo Prairie Dental as a new dental partner," stated David Thoni, Chief Growth Officer. "We offer a host of support services to support dental practitioners with every aspect of their practice, and we look forward to sharing these services with the team at Buffalo Prairie Dental to ensure they continue to grow and operate their practices efficiently while delivering state-of-the-art dental services to every patient."
Independence Dental Services provides dentists with the services and benefits they need and want. Rather than offering a cookie-cutter approach, Independence DSO creates programs tailored to meet the individual needs of each practice. Support services include financial management, payroll, human resources, reputation management, marketing, and compliance issues.
Buffalo Prairie Dental is co-owned by Dr. D.J. Sturhahn, DMD, and Dr. Richard J. Wright, DDS. "At Buffalo Prairie Dental, we go above and beyond to ensure our patients feel comfortable while in our care. We focus on patient education, and the importance of good oral health care, to prevent future dental issues," stated Dr. Sturhahn. "Removing some of the daily operational activities through our partnership with Independence Dental Services will allow us to dedicate more time to our patients."
Freedom Dental Partners, serving as a dental broker, assisted in bringing Independence DSO and Buffalo Prairie Dental together. Freedom Dental Partners is a uniquely aligned dental group that helps dental practitioners find the best fit for the future of their practices.
About Buffalo Prairie Dental
Buffalo Prairie Dental provides preventive, cosmetic, and restorative dentistry for children and adults. Buffalo Prairie Dental was founded in 1996 by Dr. K.J. Sturhahn, DMD, and merged in 2019 with Dr. Richard J. Wright, DDS to become a three-office dental practice. Buffalo Prairie Dental is located at 2801 Broadway Suite 400 and at 126 N 30th Street Suite 102 both in Quincy, IL, and at 3327 Main St. Suite B in Keokuk, IA. For more information, visit BuffaloPrairieDental.com.
About Independence Dental Services
Independence Dental Services was established in 2020 and currently provides integrated services to more than 50 dental practitioners throughout the United States. Independence offers solutions to help maximize practice value while providing its network of dental practitioners with non-medical services including marketing, digital workflows, finances, pricing, and regulatory compliance.
Independence Dental Services is located at 539 W Commerce Street, Suite 5901, in Dallas, Texas with support staff available to meet anywhere in the United States. For more information about partnering with Independence Dental Services, call 212-634-9513 or visit https://independencedso.com.