Sonoma Based Dentist Partners with Dental Service Organization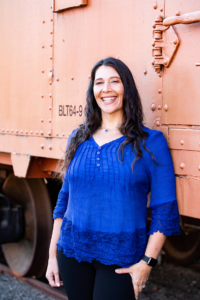 Independence Dental Services, an integrated dental services organization (DSO), is pleased to announce that they have partnered with Dena Marcus DDS of Sonoma, California. This new partnership will allow Dena Marcus DDS to continue to deliver compassionate dental care, while utilizing support services from Independence Dental Services.
"We are incredibly excited to welcome Sonoma Family Dentist, Dena Marcus DDS, to the Independence DSO family," stated David Thoni, Chief Growth Officer. "Our goal at Independence Dental Services is to make it easier for dentists to run their practices. We provide non-clinical support tools that allow our dentists to do what they do best, which is practicing great dentistry."
Independence Dental Services provides a number of important business management and supportive services including financial management, payroll, human resources, contracts, and compliance issues to established dental practices. By delegating control and management of nonclinical elements of their dental practice to Independence Dental Services, dentists are able to focus on caring for their patients, while still seeing their practice to grow. 
"At Sonoma Family Dentist, we believe the key to good oral health is prevention. Our team is dedicated to educating our patients and preventing oral health issues before they arise." stated Dr. Dena Marcus. "Removing some of the day to activities and distractions of managing a dental practice, will allow my team to focus our attention where it truly belongs – on the patient. We look forward to a long partnership with Independence Dental Services."
About Dena Marcus DDS
Dena Marcus DDS is located at 644 Third St. West, Suite A in Sonoma, CA. The Sonoma Family Dentist provides preventive, cosmetic, and restorative dentistry for children and adults. Dr. Marcus took over the practice from a retiring dentist in 2008 and has been providing state of the art dental in a comfortable environment ever since. For more information, visit SonomaFamilyDentist.com or call 707-996-7775 to schedule an appointment.
About Independence Dental Services
Independence Dental Services was established in 2020 and currently provides integrated services to 44 dental practitioners throughout the United States. Independence offers solutions to help maximize practice value while providing its network of dental practitioners with non-medical services including marketing, digital workflows, finances, pricing, and regulatory compliance.
Independence Dental Services is located at 539 W Commerce Street, Suite 5901, in Dallas, Texas with support staff available to meet anywhere in the United States. For more information about partnering with Independence Dental Services, call 212-634-9513 or visit https://independencedso.com.