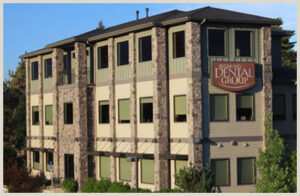 Dallas, TX, September 14, 2022 – Independence Dental Services, an integrated dental services organization (DSO), is pleased to announce that they have partnered with Redmond Dental Group. This new affiliation will allow Redmond Dental Group to continue to deliver patient focused care, while accessing dental support services from Independence Dental Services.
"We are incredibly excited to welcome Redmond Dental Group to the Independence DSO family," stated David Thoni, Chief Growth Officer. "Our mission is to provide dental practice owners, like Dr. Max Higbee, with the non-clinical support tools he needs, while still allowing his team to maintain their doctor-patient relationships and focus on doing what they do best, which is dentistry."
Dental Service Organizations are designed to help manage many of the day-to-day aspects that go hand-in-hand with running a successful dental practice. This includes financial management, payroll, human resources, contracts, and compliance issues. Independence Dental Services develops solutions tailored to each dentist's unique needs and provides each dental practitioner only with the specific business management tools they desire.
"Our entire office is committed to helping our patients achieve and maintain healthy, beautiful smiles that last a lifetime," said Dr. Max Higbee. "Partnering with Independence Dental Services allows us to continue to provide our patients with the optimum dental care they expect from our team, while relieving us of many of the daily requirements associated with running a dental office."
About Redmond Dental Group
Redmond Dental Group was founded by Dr. Max Higbee more than 30 years ago, and is located at 1765 SW Parkway Dr, Redmond, OR 97756. Redmond Dental Group provides preventive, cosmetic, and restorative dentistry. For more information, visit https://redmonddentalgroup.com/ or call 541-548-8175 to schedule an appointment.
About Independence Dental Services
Independence Dental Services was established in 2020 to provide integrated services to dental practitioners throughout the United States. Independence is currently partnered with 43 dental centers and growing. Independence offers solutions to help maximize practice value while providing its network of dental practitioners with non-medical services including marketing, digital workflows, finances, pricing, and regulatory compliance.
Independence Dental Services is located at 539 W Commerce Street, Suite 5901, in Dallas, Texas with support staff available throughout the United States. For more information about partnering with Independence Dental Services, call 212-634-9513 or visit https://independencedso.com.