Make Sure Your PPO Negotiations Are Fair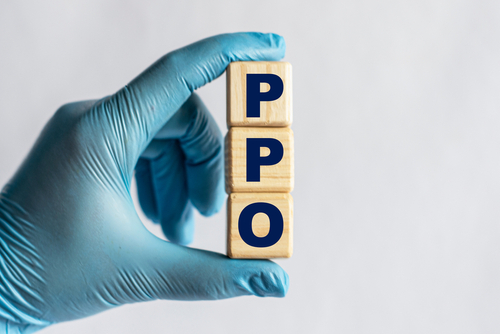 When dentists participate in PPO negotiations, they do so with the expectation that they will be sent new patients who are seeking an in-network dentist in exchange for agreeing to reduced fees for services. This is a fair system and how things should work between dentists and PPOs – both sides get what they want with compromises. Unfortunately, some PPOs don't operate quite so straightforwardly, and many dentists find themselves stuck in a situation that doesn't suit them or their patients.
Align with a DSO for Reasonable PPO Negotiations
If you work with a DSO that understands PPO negotiations, you can make sure that no PPO gets the upper hand over you, your dental practice, or your patients.
Rely on experts to negotiate for you: You may not have the time, knowledge, or inclination to deal with PPO negotiations and may accept the contract they offer without trying to work out a better deal. A reputable DSO, however, is aware of the inner workings of insurance companies and use this valuable information to improve your contracts with PPOs and negotiate higher reimbursement rates.
Get the real scoop on lease share agreements: PPO network sharing is also known as network leasing or lease share agreements. In this arrangement, insurance networks can pick up other networks under the same fee schedule. This arrangement can impact your dental practice income negatively unless managed correctly. A PPO negotiations expert from your DSO can create an opportunity for your office to fall into a lower fee schedule that satisfies your patients without destroying your bottom line.
Know the data: Dentists are busy, your office is busy, your entire team is busy. Dealing with a PPO takes serious time, knowledge, and energy, especially if you're trying to angle for higher reimbursement rates. When you work with a DSO, they have the facts and figures – in general, about the PPOs you're working with, and about your office – to justify an increase for your practice, save you time, and prevent you from losing opportunities to treat more patients.
Come Out on Top with Dental PPOs
Most dental practices need PPOs, especially to maintain geographic competition and appeal to patients who are used to using dentists in a certain network. But PPOs tend to retain the upper hand by maintaining their complexity.
Aligning with a DSO will let you see exactly how your contracts with PPOs work and how much it costs your practice. At Independence Dental DSO, our experts in PPO negotiations will work for a better deal for you and your patients without risk.
Knowledge is your best weapon when working with PPOs, and a DSO is your best resource. Don't ask more of yourself or your employees than you can handle. Outsource your PPO negotiations to the experts at Independence Dental DSO. Contact us today to learn more.