Simplify Your Dental Practice by Outsourcing Your Bookkeeping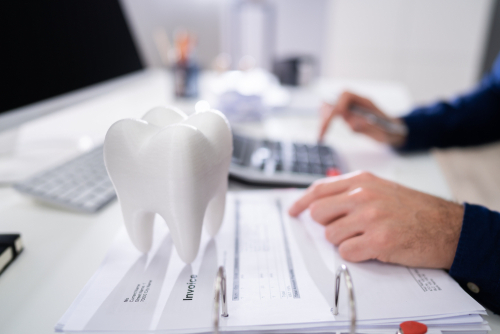 When you become a dentist, you want to practice dentistry, not do the books, configure payroll, and deal with insurance matters. The business side of running your business is critical, but it doesn't all have to fall on you. By outsourcing your bookkeeping and accounting needs, you can have the energy and motivation to help your practice truly thrive.
Outsource Bookkeeping for Your Practice
The back office of a dental practice does critical work. This fiscal management requires an incredible attention to detail and knowledge of every financial piece of the practice and how it operates. That's a big job – and this task should not fall to the number one professional in the place.
A dentist's attention should be aimed at his or her patients and their needs, above all. Dedicated bookkeeping and accounting support means you have someone who crunches the numbers, sends the checks, and issues the pay stubs on your behalf, so you can target peoples' oral health needs and give them the support and care for which they rely on you.
Tasks for Outsourced Accounting Support
Outsourced bookkeeping and accounting support is a single solution for all your financial needs. A dedicated expert will manage:
Payroll: Pay your employees on time and they will be more devoted members of your team. An accounting expert makes timely and accurate payments and eliminates payroll snafus, delivering a single solution to streamline this critical part of your practice.
Accounts payable: The financial waves in a dental practice must be ridden carefully. Your accounting expert doesn't miss deadlines for ongoing or one-time expenses so your business can continue to operate smoothly.
Accounts receivable: You want to make sure that the money coming in happens when it's supposed to and from the proper sources. A bookkeeping expert keeps an eye on all the balls in the air for your many patients, many procedures, and multiple acceptable payment methods.
Tax prep: No one likes doing their taxes. Doing taxes for your dental practice is even more tedious. Having an expert on your side who knows the nuances of the ever-changing tax laws will remove this hefty load off your plate.
Insurance benefit claims: You do the work, insurance gets billed. It's the financial folks who do your accounting who memorize claim numbers and know insurance facts and figures backwards and forwards. Reduce your mental load by offloading this task.
With this focused attention, you avoid the time-consuming, day-to-day minutiae of bookkeeping and relax a little knowing you have excellent business support from a knowledgeable team. Look toward growing your practice and maintaining its values.
Get Bookkeeping and Accounting Support from Independence DSO
At Independence DSO, we take work off your plate and give you the mental space to do the work you love and protect the business you have worked so hard to build. Our tailored services fill in the blanks where you need them and free your time to deliver dental care without being distracted by the daily logistics of running a practice. Contact Independence Dental DSO to discuss the needs you have at your dental practice and find out how you can successfully outsource your bookkeeping and accounting.