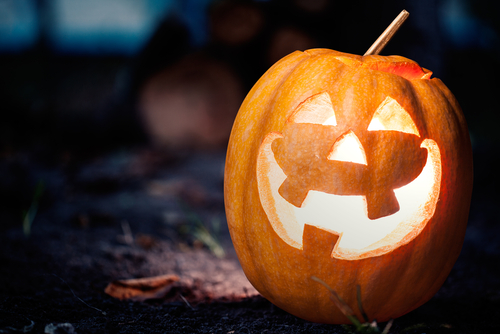 October is an excellent month of the year to promote your dental practice. Between the start of fall and the lead-up to Halloween, there is plenty to talk about. Holiday tie-ins are a great way for any dental office to show potential patients their personality and what's available to help them get a healthy smile. Put patient financing and Halloween together and you could see a serious uptick in ghouls and witches.
Give Your Ghosts and Goblins What They Want
There are all the usual ways for dental offices to say, "Look at us!" during October – candy buyback, costume contests, coloring page contests, and the like. But what if you put together a promotion that highlights the spooky good patient financing options available specifically in the month of Halloween?
Of course, you have your basic offerings, like no-interest credit cards that offer competitive discount rates such as multi-year payment plans, automatic recurring payments, and no hidden or unnecessary fees. What if, on top of this standard offering – made possible by your partnership with your DSO – you offer another one-time discount in October?
For example:
$500 off Invisalign treatment sign-ups
$250 teeth whitening for all new patients
$150 dental exam, x-rays, and oral cancer screening
Free teeth whitening for patients who get full top veneers

The options are endless. The configurations are many. Consider your patient pool, if they're more interested in cosmetic upgrades or restorative dentistry. Do they need preventive care more than aesthetic care? Tailor your perks to their needs and tie it all into the holiday and patient financing options through online ads, flyers at your office, local adverts, and, of course, website updates
Your Job Is to Close Cases
Patients who need or want a particular kind of dental care are more likely to turn down treatments because they are concerned about cost, not because they're afraid of sitting in the dentist's chair or how long the procedure will take. It's the job of you and your dental team to convert potential patients into definite patients through attractive payment plans and close cases.
Veneers, tooth-colored fillings, Invisalign, or porcelain crowns broken down into manageable, low payments makes a procedure seem like it's completely within reach. A patient may not have considered veneers an option for them in the past but, with reasonable payment plans, the dream for this kind of smile makeover can come true – if you sell it properly.
Get Patient Financing Support from Your DSO
The patient financing options you offer and other perks available in October might seem too good to be true, but let your audience know that what you are giving them is legit and meant to help get them in the door. When you get help from your DSO to establish great financing plans, they are targeted to the reluctant patients, which can include people with minimal or no credit history, poor credit history, or those who need to invest in multiple dental treatments or major procedures.
Get the support you need to make the most of every major holiday and use it to promote what's happening in your dental office. Contact us to learn about working with Independence DSO, a dental service organization.