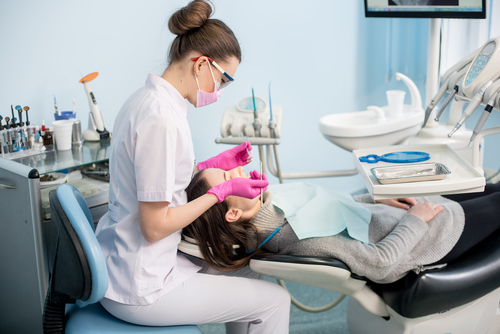 You've been thinking about scaling back your practice, or maybe even retirement. You've considered selling your practice or bringing in new blood to reenergize the place. These are all major moves in the lifespan of a dental practice, and if any of these thoughts are on your mind, you may be a great DSO candidate.
What Is a DSO?
DSO stands for dental service organization, and this model is growing in popularity among dental practices. The shift to aligning with a DSO allows dentists to deliver more affordable care to a larger patient population, while also getting business support that makes it more enjoyable for them to own and operate their practice.
With a corporate team at your back and your established dental practice as the foundation, the day-to-day work is far more satisfying. Chairside activities are the bulk of your responsibilities instead of finding yourself mired in the back-office business details.
Matters Dental Practices Want Support With
Business owners always seek ways to minimize costs and pass on savings to employees and, in the case of dental offices, their patients. Unfortunately, to minimize costs it's necessary to put in funds to streamline how your business operates. You already have a dental degree – you don't necessarily want an MBA too. Turning to a DSO gives you support with all that back-office business:
Marketing: Marketing experts implement social media, improve your website with SEO and regular content updates, increase review generation, send targeted email campaigns, and more.
Hiring: With human resources assistance you can find the right people for your front desk, patient coordinators, hygienists, dental assistants, and more, with less turnover.
Bookkeeping: Bookkeeping and accounting support helps simplify and streamline payroll, manages accounts payable and receivable, and ensures that your books stay on track.
DSO Benefits You Didn't Know You Needed
Sometimes, you can get so bogged down in the day-to-day demands of operating your dental practice that you aren't even aware of the help that's available to you. A DSO can simplify your life and your operating procedures in so many ways, by offering benefits like:
Pricing contracts: Work with the dental lab and suppliers that have been fully vetted and offer the best products and preferred pricing.
Selling techniques: Part of your job is convincing your patients of the care they need most, but your sales techniques can always improve with consultative sales coaching.
Dental sleep medicine: Do you offer sleep apnea treatment to your patients? If you don't, you should – and you can, with the right partnership and training.
Find Out If You're a Good DSO Candidate
Partnering with a DSO helps dental practices minimize their costs. The right DSO is eager to establish a long-term relationship with your dental practice, especially if you are a mature, established, general or pediatric dentist that runs a large to mid-size office with over $1.5 million in total collections.
Learn more about what it's like to partner with Independence Dental DSO. You will be intrigued by the expertise and support we can offer to keep your dental practice going strong and maintain its unique brand. Contact Independence DSO today to get started.